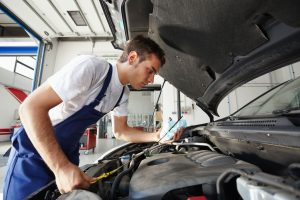 Replacing an engine sometimes is better than buying a new car, especially if you own a classic-type auto that you want to restore. In this case, you may want to consider a used engine, particularly if your car is an older sports car or muscle car.
Restoration and Repair
If you have decided on an auto engine installation in Hudson, FL, you will need to make sure that the mechanic you choose also provides numerous services covering restoration and repair. Specializations should include transmission and engine installation, air conditioning services, brake repairs and installations, and the repair and upkeep of fuel systems and suspensions.
Besides featuring a part-locating service, the business you choose should also offer a 90-day warranty on any parts you purchase. When you combine locating with part and auto engine installation, you have the best of both worlds. Why should you call all over town when you can salvage a used engine and have it installed at the same place?
Auto Salvaging and Installation
If you would like to take advantage of auto salvaging and installation, you need to make sure that the business you contact provides both of these services. Doing so will make it easier to keep your car in good repair and detail and restore a classic vehicle. An auto engine installation is one way to keep insurance costs low, forego car payments, and keep more money in your pocket. Make sure that you work with full-service companies when you are looking for used parts and making repairs.
If you would like to know more about repairing your car affordably or adding classic parts for restoration, browse our website for all the details. Get to know one business when you are repairing and/or restoring a car. Take the time to review all the information on an auto salvage and vehicle repair website. Find out more today and start saving money tomorrow.