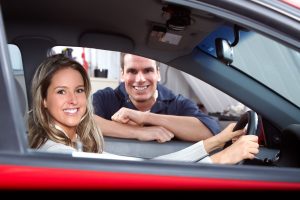 Many people find that their vehicle just doesn't seem to be worth the headaches and aggravation. As your vehicle gets older, more things are bound to go wrong. That means you're putting more money into it and seeing fewer results. If you've got a junk car, you may wonder what to do with it. Many neighborhoods frown on you leaving it to rust in the backyard, and it can also cause safety and health hazards. If you want to sell it to a Chicago junkyard, there are a few things to do first.
Remove Belongings
People tend to leave things in their vehicles, such as sweaters, CDs, and things you don't necessarily want to keep. However, the junkyard you choose isn't a dumpster; they don't want to have to go through your vehicle and throw everything away for you. Make sure you check the visors, floor mats, and under the seats because things have a way of getting nudged in the nooks and crannies.
License Plates and Insurance
The next step is to cancel your insurance. Although you may be required to keep insurance until the car is legally out of your possession, you can talk to your insurance agent to find out more. You should also remove the license plates before they come to pick it up and return them to the DMV or transfer them to another vehicle. It's also best that you have a title and that it is clean. You can sell vehicles without a title, but it is harder to do so.
Owning a junk car doesn't do you much good if it runs poorly or doesn't run at all. Visit Aero Auto Parts in Chicago at https://www.aeroautoparts.com to find out how to sell it to them. Like us on our facebook page.