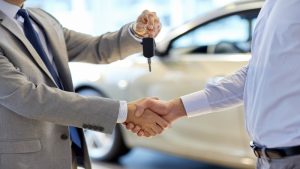 Even the most skilled of new drivers are at a higher risk for being in a fender bender than someone that is older and more seasoned. Yet, as a parent, you also want to ensure your teen is driving a car that is safe and has the proper features on it to keep them on the road. When you check out the used cars for sale in Philadelphia, you are going to find a few options ideal for most new drivers.
What to Look for in These Vehicles
If you are planning to purchase used cars for sale in Philadelphia, one of the most important steps for you to take is to research the car's history. How many owners has it had? How was it used? For example, was it a fleet vehicle? You also want to learn about any accidents. How well was it maintained? All of this information can give you confidence.
How to Buy the Right Car
While you may want to give your teen a vehicle that is full of top-notch features, it is important to consider their needs versus their ways. If you want to choose a sports vehicle, be sure to learn about the safety rating of the car.
The used cars for sale in Philadelphia may be just what you need to provide your teen driver. They can be very safe and an exceptional value as well. That makes them well worth the purchase.