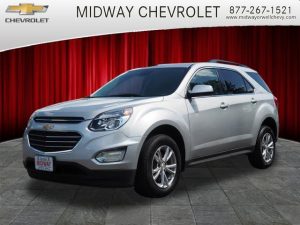 The number of Chevrolet used cars in Trumbull County, OH, is always so large that it can be difficult to choose which one is right for you. The truth is that all Chevrolet vehicles are valuable, and they can all be excellent for you and your family. Here are three models that might be especially helpful to you.

Chevrolet Trax
The Trax is a gorgeous subcompact SUV that a lot of people overlook. It's number 10 in its category on the US News site, and it has seating capacity for five people and an amazing fuel efficiency number. Furthermore, it's loaded with technology and will be a great option for you and your passengers if you like to take long trips.

Chevrolet Volt
The Volt is a model that you might want to consider if you're into new technology. It's a hybrid electric model with a high fuel efficiency number and a strong focus on safety. You should be able to find a Volt at your local Chevy dealership, and you should be sure to take it for a test-drive so that you can get a feel for all it has to offer.

Chevrolet Malibu
The Malibu has always been a sleek model that drivers gravitated toward. It still sits at the top of its class of midsize cars. It has a high safety score of 9.1 points and can sit up to five people in its spacious cabin. Furthermore, it has a good fuel efficiency number. Therefore, you can easily use it as your daily commuter or your long haul model. Don't be afraid to schedule a test-drive to see what it's made of.

Schedule your appointment at your local dealership so that you can see Chevrolet used cars that Trumbull County, OH, has available. You'll pick one that you will love, and the team at the dealership will help you own it.
Like us on Facebook for more updates.