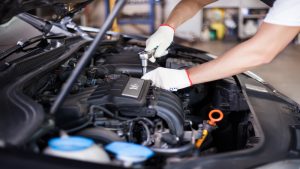 You are looking for auto services in Royal Palm Beach, FL, but maybe you're wondering what to expect. Do not fret, the following are a few things to keep in mind that should make things clear for you.
Things You Want
Some things are obvious, like you want your auto services in Royal Palm Beach, FL, to be local so that you can get to them quickly, but other things can be overlooked, such as the following:
You want the service specialist to offer good deals or discounts from time to time to save you money.
It's important that you see good reviews. You can find these on the site and on third party review sites.
Be sure that the company trusts its work enough to give you a warranty, maybe a two-year nationwide warranty.
A good establishment is going to offer added features, like being able to drop of your vehicle after-hours or being able to get a ride from and to the establishment using trustworthy services like Uber.
Sometimes, you are going to be waiting on your vehicle while it is being serviced. This means it should have a good waiting area where you can enjoy things like free wi-fi.
It is important that the technicians that work on your vehicle are all ASE certified technicians.
Make sure the company can work with your specific model and make.
These are some things you want from a good auto service business.
If you visit us, you can see how we fit that mold and why this makes us the ideal auto service location for you. We made it easy to visit us as WBA Performance or you can give us call.