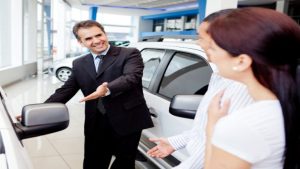 Volvo has long been known for its record of safety and smooth driving capabilities on the open road. The newly released Volvo V60 is a midsize SUV wagon that should have plenty of people getting quite excited. It is a replacement for an older model that lacked the contemporary features and design that today's vehicle owner craves. This is an SUV that is built to drive cross country, hence its nickname. You will be able to see the Volvo V60 in Rockford at your local dealership, but continue reading to get a glimpse into what this special vehicle has to offer.
The Roots of the Cross Country
The Cross Country originally came on the scene back in 1997. Back then, it was known as the Volvo V70. This was at a time when the American market was seeing a surge in popularity when it came to SUVs. The Cross country was designed to bridge the gap between the more traditional station wagon and a more functional truck and utility vehicle. The suspension was great, the interior more than roomy and comfortable, and the power unlike anything on the market to that point. This was when Volvo would really begin to make its mark and the future Volvo V60 was born.
The New Volvo V60 Revealed
The first thing you will notice about the new V60 when compared to older models is that the vehicle itself is about three inches taller. The engine is turbocharged and sends sufficient power to all four wheels. This means that you can drive the Volvo V60 equally well on the open highway and off-road alike.
This is a special vehicle steeped in luxury and complete with the trademark Volvo features. Take a look for yourself and see what you think. You might just find that a new SUV is in your future.