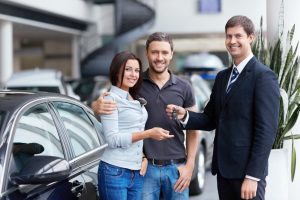 When it comes to smaller sized SUVs on the road, there are a lot of different options to choose. When it comes to vehicles that can head out on the highway, go off-road on an adventure, or look great driving around Newark, NJ, it is difficult to find a better choice than the Subaru Outback.
One of the main reasons the Subaru Outback is such a popular vehicle is the versatility of the design. It is rugged enough to look like a crossover SUV, but it offers the lines and styles of a sleeker, more sporty vehicle than the heavy and bulky SUVs on the road.
Officially, the Outback is classed as a station wagon, but it is definitely not your parent's station wagon. Sitting much higher than a typical car, it provides an elevated ride and easy maneuvering in the snowiest days of a Newark, NJ, winter.
Safety Features
It is hard to think about any line of vehicles that has as many top safety ratings as the Subura models. The Subaru Outback in Newark, NJ offers a range of safety features, including DriverFocus Distraction Mitigation System, standard forward collision warning, adaptive cruise control, lane-keeping assist, and rear cross-traffic and blind-spot monitoring alerts. Not all safety features are available on all models, but even the base model offers safety features not found in comparable vehicles on the road.
A roomy, well-designed, and comfortable interior cabin, lots of seating room for four adults, and a great infotainment and connectivity system makes this a vehicle anyone would want to own.