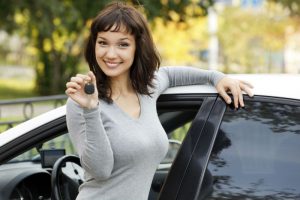 There are benefits to buying a brand new vehicle off the lot, and there are also advantages in choosing a used or certified pre-owned vehicle from a Philadelphia Audi dealership. For many people, buying a used Audi for sale allows them to choose a luxurious, safe, and reliable vehicle that is priced economically and fits in their budget.
Why Used?
A used Audi for sale allows the buyer to take advantage of options, features, and upgrades the original owner has already paid for in the vehicle. This can include getting the top of the line package or trim at less than a brand new Audi base model.
Additionally, in choosing a used or certified pre-owned Audi with low mileage, you have a very new model of vehicle at a fraction of the new car price. As the new line of Audi vehicles is both stylish as well as practical and fun to drive, this is definitely an advantage to consider.
Why Audi?
Asking anyone in Philadelphia who currently owns an Audi to list the advantages of the make will provide prospective owners with a list of very good reasons to choose this car manufacturer. Audi is known for luxury vehicles but also for top performance cars, which makes them a top combination for the typical driver.
The technology in the newer models of any used Audi for sale is user-friendly as well as provides convenient driver control. Wireless charging, Bluetooth connectivity, and Audi MMI, which allows for customization of the interior, including full control of the navigation and entertainment system with just the tap of a finger.
Vehicles in the Audi line, range from the sporty Audi A5 Cabriolet through to the comfortable Audi A6 Sedan. Buyers an also look at compact and full-sized SUVs through to the A4 Allroad Wagon, providing drivers a top choice in different vehicle options, features, and styles.