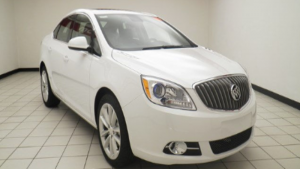 Buying a new car is a big step, for most people a new car is second only to buying their home. Just as you would never buy the first home you are shown by a realtor, you should not buy the first car you see. Although purchasing the car is your decision alone, your Mazda dealer in Frankfort should be a very big part of it. Once you have done your home based research your dealer will be in a better position to guide you towards the car that best satisfies your specifications.
There are different mindsets that enter the picture when it comes to buying a car. There is the buyer that wants a good deal but has no problem paying for quality, there is the buyer that looks for a car that projects his image and there is the buyer that puts safety and reliability first. The first thing to do is to decide what kind of a buyer you are.
* Narrow down the list of cars that suit you:
There are hundreds of makes and models available, your first job is narrowing this down. To a certain extent your lifestyle will have an impact on the cars that might suit you. If you have a young family you probably will need a roomy car and one that is very safe. If you are involved in sales you may need a car that will impress clients when you invite them to lunch. Your Mazda dealer in Frankfort has a model that will suit just about every requirement that is important to you.
* Figure out your budget:
When you have your heart set on a new car be led by your head and not your heart when it comes to affordability. When you buy a car only buy one that you can truly afford, don't buy a car based on what financing is available, you are only kidding yourself.
Determine beforehand how much your trade-in is worth, what down payment you can comfortably afford and what monthly payments can you deal with without becoming "Car Poor." Be perfectly honest with yourself, in the long haul you will be happy you were.
* Know in advance what price is right:
Collect as much information as you can prior to visiting the Mazda dealer in Frankfort. You can thank the internet for making the dealers invoice price easy to get. Just this knowledge alone will go a long way in your getting the car you want and allowing the dealer to make a reasonable profit on the sale.
Of course there is more to it than just these few points; finding the right financing, determining whether you should buy or lease and considering all possible options are all important when you want to get the best car for the best price.
When you are looking for the best Mazda dealer in Frankfort you will want to look for a wide selection of models, excellent financing options and sales executives that really know their cars. You are invited to visit the showroom of HawkMazda.com.