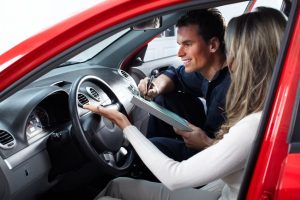 I know it's hard to think about summer when it's the middle of February and New Jersey is covered in snow. But think about it. When you want air conditioning in your car, you want it the first time it gets hot. So now is exactly the time to start thinking about auto air conditioning service.
Dealing with getting auto air conditioning service proactively is something we recommend because there's always things that come up. Maybe you can't make it this week. Maybe a part needs to go on order. We want to make sure that your air conditioning needs are taken care of before you need the work done, and that means thinking about it right now, at the end of winter. Don't make the mistake of waiting until Memorial Day to fix you're A/C – that's just inviting trouble.
If you're in Fanwood, the best choice is Frank's Auto Repair. We've been a part of the Fanwood community since 1974. We're a small, family-run auto repair shop that just happens to be one of the best in the state for auto air conditioning service. So when you talk to us, you're not just talking to pros, but you're talking to neighbors.
We do auto air conditioning service on all makes and models. We're based on Fanwood, and have served the area for over forty years. You can count on us to repair you're a/c now. Before the weather changes. Before you need it. Before you find yourself sitting in traffic, sweating. Call Frank's now for the best auto air conditioning service in the Fanwood area. So don't let the cold weather fool you. You won't regret calling us today, but you might regret it tomorrow if you don't call.