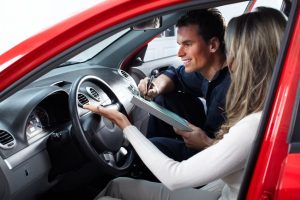 The air conditioner in your car plays a very important role in maintaining the comfort of the driver and any passengers. Almost all modern cars nowadays are fitted with climate control systems which allow the passengers inside to maintain the temperature however they see fit. Air conditioners can often cause serious problems if you don't get adequate maintenance work done, however. Here are some of the most common issues that you might experience with your auto air conditioning system.
Refrigerant Leaks
All air conditioners need a refrigerant running inside to ensure that it continues to run smoothly. If there's a leakage in the pipes, the refrigerant will start to leak, which will significantly affect the cooling capabilities of your auto air conditioning. You should take your car to a reliable shop such as LS Automotive Repair & Transmission LLC to get it fixed. Low refrigerant levels are usually caused by refrigerant leaks, which will just a greater burden on your vehicle.
Condenser Is Soiled
The condenser in your auto air conditioning system is responsible for cooling the refrigerant vapors that leave through the compressor. If the condenser is clogged for to some reason (usually dirt and grime), it may become soiled. A high-quality flushing agent can be used to clean the condenser. Make sure you buy one that will condense quickly so that there's no residue within the system. If you have been using the condenser for many years now, it might need to be replaced altogether. If all other components are working fine in your air conditioner, it shouldn't affect much if you get the condenser replaced. You should get your air conditioning system checked at least once in a year to avoid any major hassles. You can also follow them on Twitter for more information.