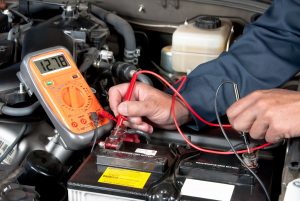 Your car deserves the best, and part of that is getting it the premier service that it needs with the best auto repair shop available. Whether it is something as minor as air conditioning or something as major as transmission repair, you need a shop that can cover all of your auto needs.
Who Covers It All?
You need an auto repair shop that can cover all of your needs whenever you need them with the utmost care and quality, while not sacrificing affordability. From windshield replacement to brake repair, you need to be sure that you are getting the service you deserve, whether it is from an unfortunate accident or a simple routine tune-up. Beyond that, not only do you want a shop that covers these things for an affordable price, but you want to be sure that your car is being handled properly. You want an auto repair shop where the technicians know what they are doing and can leave you at ease, knowing that your car is being worked on by the best. It's a combination of effective and affordable, and it's available near you.
The Perfect Shop for You
Visit us and come into the premier auto repair shop in Mandan, ND. Any issue you have, we have a solution for it, no matter how big or small. From minor things such as electrical system repair or air conditioning service to things such as brake repair or transmission service, you can count on being covered by our ASE certified technicians. You can be sure to get complete satisfaction with your car when you've been worked on by us.